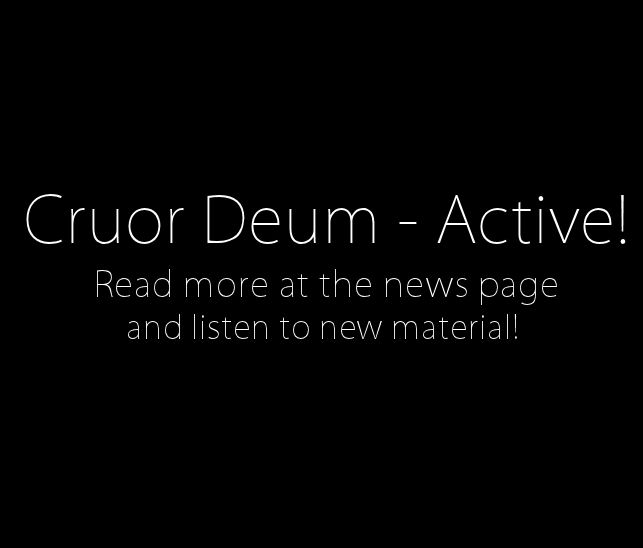 Here I'll include everything you need to know about my band, including a recordings list, news, reviews, and more.
On this page, I'll post updates [such as news etc.] as well as reviews, alterations in biography, the status of the band, and much more.

Thanks for taking a look at my site. Please, write some feedback via mail or the other options you get to choose from. Feedback and suggestions keeps this band alive.
I'll try to update as often as I can, so check back often.